Hey all, Stephanie here again to fill you in on another super cool thing that you should know about.
This past weekend, I participated in a 25-hour-long game-a-thon in order to raise money for the Children's Miracle Network, whose funding goes to children with hard-to-combat diseases. The organization who put this all together is appropriately called
Extra Life
. What started out as a small fundraising group with donor drives on the radio has now blown up to be one of the biggest and most fun fundraisers of all time.This year they had more than 31,000 participants and raised $3.7 million dollars!
The idea is simple: everyone can play games. Video games, board games, tabletop games, card games, mobile games, even recreational sports; there is some sort of game that everyone enjoys playing. Walking or running a marathon for charity is fantastic, but not everyone can do it. Games, on the other hand, are great for just about everyone. Video games in particular are found
in 67% of households in America,
and brought in over
$20 billion dollars in 2012
. It's one of the largest branches in the entertainment industry and it's still growing! So why not take advantage of something that the majority of Americans are already doing?
Although the hours you rack up for the game-a-thon itself aren't officially logged anywhere, a lot of gamers will opt to create a live stream event so people can root them on and get in on the fun. I decided to give it a go, and for the most part I think it worked out pretty well!
My setup was a little crazy. I brought out my computer to the front room and pointed the webcam at the TV for the console games I played. When I switched to PC games, I had it pointed at me. I also had set up couch cushions on the ground for late-night power napping.
I found it was also much better to raise money through live streaming than by social media alone. Although I'd post the link to the live stream on facebook and twitter, at least half of the people that donated on my page were watching the live stream (could be more, not sure...I had an anonymous donor). I'd like to think that the live stream was the extra push that they needed to get over the "do I donate or not?" threshold.
So, on to some of the stuff that I played:
Okami
—one of my top 5 favorite games of all time. Played the Wii version for about 4 hours to kick off the event.
Minecraft
—I literally could've played this for the entire 25 hours. A friend and I
started up a fresh server and played it for 8 hours straight. The only problem we had was setting up the server, but after it went up we didn't have much trouble.
Star Wars Battlefront II
—I brought one of my besties, Cameron, over and we conquered the galaxy in about 3 hours. We were undefeated! SUCK IT CIS. GO CLONE TROOPERS!
For the record, this game is like...one of two FPSs I will play. Super good.
Mario Kart: Double Dash—
Cam and I decided to finish the marathon with a quad-cup race in which we lost to the CPUs on 150cc (the hardest difficulty). Although he was kind of a sore loser, I couldn't blame him at 6 in the morning. At that point, we were both falling asleep in-between races and were getting hungry and grumpy.
I had more games planned originally (League of Legends and Prop Hunt in addition to the ones above), but some of the people that I was planning on playing these games with didn't have the time to join in. That's okay - more minecraft for me!
Something else that is worth mentioning are the attacks that Extra Life went through during game day. The Extra Life website got hit with not one, not two, but FOUR (count 'em, FOUR) DDoS attacks throughout the day. DDoS stands for "distributed denial of service", which is a fancy way of saying that someone throws so much internet traffic at a particular website that it shuts down.
"Extra-Life.org was the victim of attacks throughout and after the 25-hour event, taking it down intermittently," said Todd Levy, managing partner at DonorDrive.

Levy said a DDoS attack is basically when vandals overload a network by sending loads of web traffic to a site, causing it to become inaccessible.

"We're all still a little stunned someone would want to hurt a program that's helping hospitalized kids," said Jeromy 'Doc' Adams, Extra Life's founder and a director at Children's Miracle Network Hospitals.
Although Extra Life hasn't figured out who shut down the site or why they were so determined to keep it down, the participating gamers still managed to raise $3.7 million dollars. You can check out the rest of the article from
PRWeb
.
Because the site had been down due to these attacks, many gamers have decided to play on Saturday, November 9th, which has now been deemed the Extra Life make-up game day! In fact, the very staff that work so hard to bring you content on this blog every week will be participating. That's right, the
Ace of Geeks
are coming together to bring you MORE gaming and MORE fun this Saturday!
Right now our tentative schedule is as follows: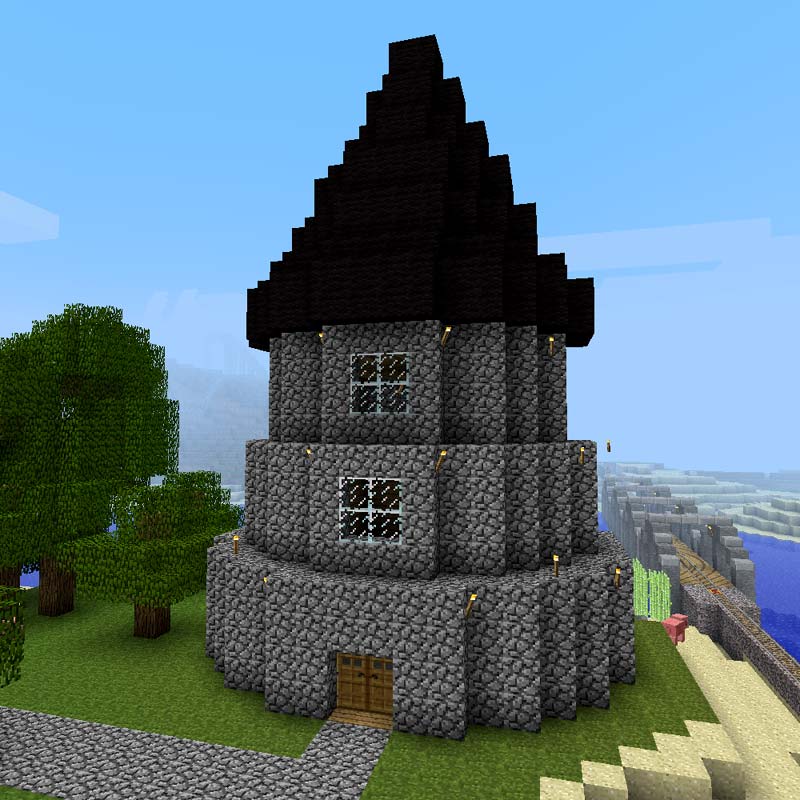 8:00am-12:00pm
: MINECRAFT FOUR HOUR BUILD A TOWER CHALLENGE (Basically, we all get on the same server, in survival mode, and whoever has the coolest tower built in four hours wins.)
12:00pm-4:00pm:
One shot tabletop game.
4:00pm-8:00pm
: Board gaming!
8:00pm-12:00am
: Console Gaming!
12:00am-4:00am
: League of Legends!
4:00am-8:00am
: Coffee, breakfast and Red Dragon Inn! (Or possibly Munchkin)
If you are interested in watching our gaming shenanigans, you can check out
our twitch channel
on Saturday. We'll also be open for chatting in the twitch chat box, so we can incorporate you lovely people into our day and hopefully keep you entertained. (When I was live streaming I answered questions, did some trivia, told some stories, sang some songs, etc. It's added fun.)
This is what my stream looked like—the one we get up on Saturday for the team will probably be similar.
We will also be editing our
Extra Life team page
later this week with gamer bios and an updated version of our gaming schedule. Although you cannot donate to the team in general, if there are particular people you want to donate to you can check out individual team members pages and donate to them. We're shooting to collectively raise at least $250 by/on Saturday, and we're almost halfway there with all of the donations I managed to raise last weekend. (Shout-out to Katrina, Pedro, Kerri and my anonymous donor, THANK YOU AGAIN, you're all wonderful people).
If you're feeling particularly generous, please consider making a donation. Every little bit helps, and your donation is 100% tax-deductible! Additionally, if you find yourself unable to donate at this time, Extra Life will be taking in donations until December 31st. Donations not your thing? Do us a favor and consider sharing our team page and twitch live stream to help spread the word! If you'd rather get in on the action and help raise money for the Children's Miracle Network yourself, you can still sign up!
Anyway, that's it for me for now. Thanks for reading, and play on. StephCa OUT.